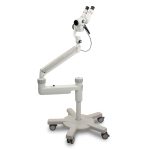 OP-C2L
23 September, 2015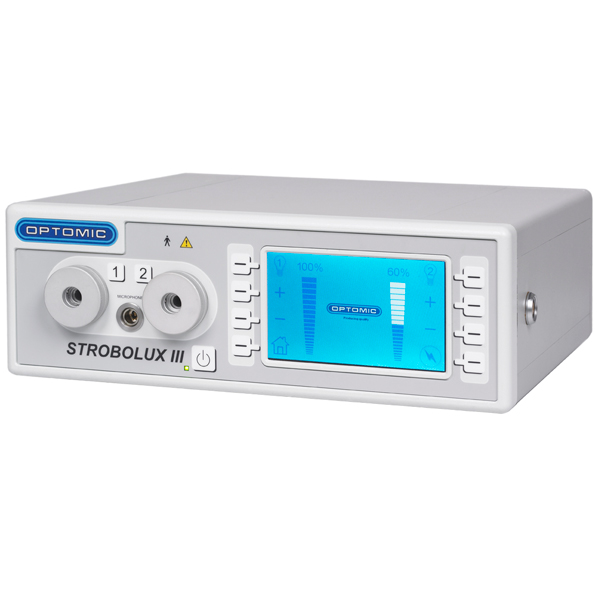 Strobolux III LED
5 October, 2015
OP-C5
Colposcope OP-C5
The OP-C5 belongs to the top range of colposcopes manufactured by OPTOMIC. It meets the most demanding requirements, allowing the gynaecologist to carry out diagnosis and perform surgeries in the most reliable and accurate way. This colposcope has 5 steps Galilei magnifications changer and micrometric focusing system.
The OPTOMIC OP-C5 colposcope is the perfect equipment for diagnostic observations as well as minor surgeries in the doctor's practice, helping the specialist in his everyday work.
The OPTOMIC OP-C5 Colposcope has been designed to perform diagnostic observations, routine medical office interventions and small surgical activities in the most convenient and effective way for the health professional.
The collimated lenses, and the high-power light source, Fibrolux LED HP, provide the OP-C5 colposcope with excellent optical quality, resulting in high-brightness, sharp and shadow-free images.
Accessories of this colposcope include adapter for CO2 laser micromanipulator, supports, trays and image dividers complete this equipment and make it a great work tool that cannot be missing in any medical office.
Description
Benefits of the OP-C5 colposcope
Inclined stereoscopic binocular head, which can also be used as straight binocular tube.
Adjustment of tightness of head and arm with possibility of complete braking.
The arm is an autocompensated parallelogram which can be placed in any position.
Very soft and smooth operation of all functions.
Cold light sources of Halogen, Xenon or LED light; all with swing-in green filter.
The light source can be removed for its use in other applications such as for example endoscopy,illumination for speculum or head lamp.
High intensity fiber optic illumination.
Wide field eyepieces with dioptric adjustment and protective rubber shells.
5 steps Galilei magnifications changer and micrometric focusing system.
Working distance of 300mm with standard objective (f=250mm optional).
Range of magnifications: 2.5x up to 27x, depending on the chosen combination of
objective, binocular and eyepieces.
Different floor and wall mounting options available.
Adapter for CO2 laser micromanipulator available.
Optional monitor supports and trays for laptop or CCD camera.
Optional systems for video-colposcopy or digital photography
Find out more about our colposcopes clicking here
Accesories
Objective f=300mm (optional f=250mm)