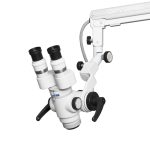 OP-C16 ENT Microscope
16 July, 2015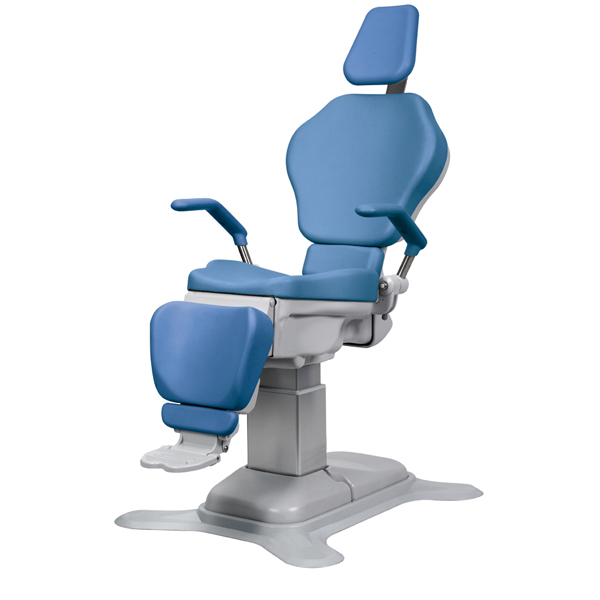 OP-S6
1 September, 2015
OP-C12 ENT Microscope
The OP-C12 ENT microscope manufactured by OPTOMIC fulfils the most demanding requirements. The OP-C12 microscope offers one of the widest ranges of lighting systems and beam splitters, as well as image and video capture and treatment devices in the market. It allows the specialist to perform diagnostic and minimal surgical interventions reliably and accurately.
Find here the range of OPTOMIC's ENT microscopes
Description
OP-C12 ENT microscope characteristics
| | |
| --- | --- |
| Head | Stereoscopic head with micrometric focus. |
| Binocular | Wide field straight binocular (standard) |
| Lighting System | Halogen, LED or Xenon light source. |
| Light Wiring | Fiber optic cable. |
| Eyepieces | 12.5x widefield eyepieces. 10x and 16x optional. |
| Maginification Changer | 3-steps Galilei. |
| Head and Arm | With brakes and movements using angular contact bearings and high resistance conical cylinder bearings, Soft Move system. |
| Voltage | 100/240V 50/60Hz. |
| Mounting Options | Floor, wall or ceiling mount |
Benefits
The OP-C12 ENT microscope is designed and built using the most modern and precise manufacturing systems. Soft Move is our exclusive movement and braking system, which provides OPTOMIC equipment with a play-free turning mechanism and an excellent mobility, smooth and precise. Also, Soft Move is supported by the great sturdiness and stability of the highly resistant conical cylinder bearings and a unique braking system. The large central knob of this braking system acts by freeing or braking the turning movements with absolute precision, enabling even a total blockage.
Moreover, the Soft Move system provides the specialist with extremely smooth and accurate movements, permitting the doctor to adopt a comfortable and ergonomic position during examination and surgery.
The head, with its swinging and directional movement, has a brake in each position, as well as a micrometric focusing knob. The magnifications changer is mounted on angular contact bearings, providing free lubrication maintenance, inexistence of play and an absolute accuracy in the rotation and vision of the equipment. This system is exclusive of OPTOMIC equipment.
The OP-C12 microscope offers three options:
Wide field straight binocular (standard)
45º inclined binocular (optional)
0-240º inclinable binocular (optional)
Accesories
Beam splitters and video systems
Digitally Soft software
Monitor support
Laptop tray
Camera tray
0-240º inclinable Binocular
45º inclined binocular
Objective 250mm, 300mm and 400mm